TOGETHER EVERYONE
ACHIEVES MORE.
Our Small group personal training sessions are designed to leave you moving better, develop your strength and improve your fitness.
PERSONAL TRAINING TAILORED TO YOUR GOALS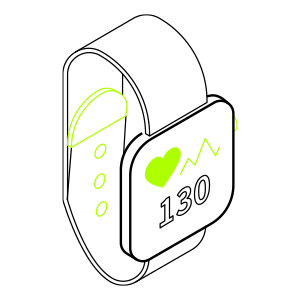 Lose fat and increase fitness with our effective nutrition program and tailored workouts. Combined with round-the-clock support and accountability to show up to your sessions.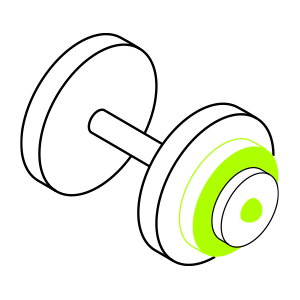 Get stronger and look better with our minimum time, maximum results training approach. 50 minutes of personal training catered to your goals.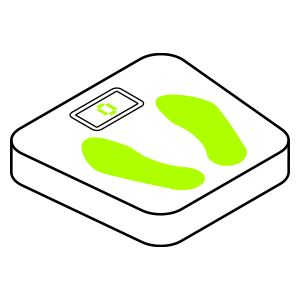 Our 360 approach to caring for your health is why our members are more productive and get more done at work. They sleep better, have more daily energy, and feel more confident in their bodies.
WHY SMALL-GROUP PERSONAL TRAINING WORKS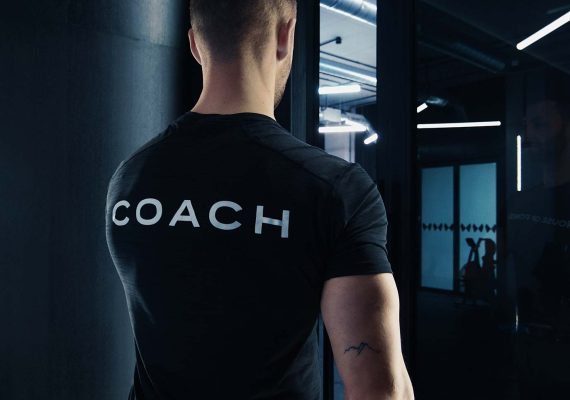 Run by a team of former professional athletes and coaches, we believe in a simple, no gimmicks approach to  training.

Not only are we up-to-speed with the latest science, but we're passionate about building a fun and welcoming culture. And because we don't use freelancers, and our coaches stay for the long-term, you get the consistent care and support you need.
The idea of a one-to-one relationship might seem good, but too often, the momentum fizzles out.

With a small group of no more than six, you get the same level of attention but with a fun and inspiring group dynamic. It's feeding off other like-minded members that spurs you on and on.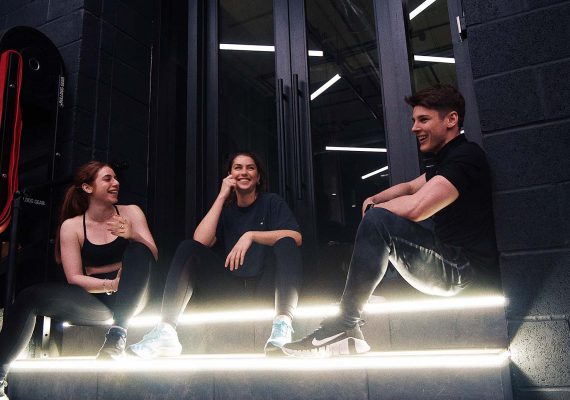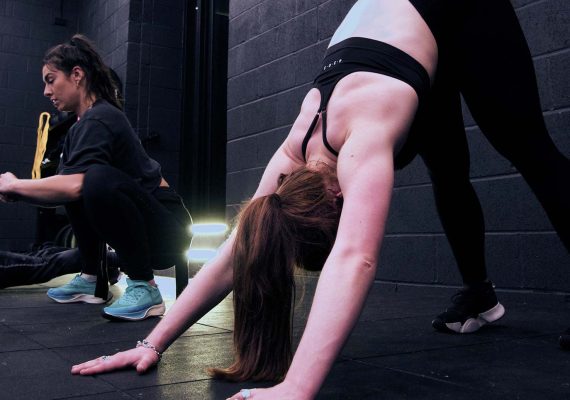 It's also a more flexible and less expensive option, allowing you to make the most of the other parts of your membership like our larger classes.
At HoF, personal training isn't an alternative to gym membership and classes; it's all wrapped up together in one effective results-driven package.
Get started

Start your six-week foundation program.
Small-group personal training is the sustainable option. To begin with, it's more cost-effective than one-to-one personal training. We run sessions every hour, so you can find a slot that works for you. All of this adds up to a training regime that you're more likely to stick at. And that can only be a good thing.
How can it be personal training if it's not one-to-one?
Of course, individual coaching gives you an even more tailored approach. But what if you could get the same high-quality coaching at a fraction of the price with unlimited flexibility? Small-group Personal Training is the best of both worlds. And that's why our core program is centered around it and every success story is built on it.
Who needs a personal trainer?
Anyone who wants to improve their fitness, get stronger or lose weight can benefit from personal training. At BOXR, we make it accessible for all. If you think you're not the type of person who has a personal trainer, think again. We all need help to kick start any new habit and maintain it long-term. So, if you're new to the gym, personal training at BOXR is for you. If you've lost your gym mojo, then it's also for you. If you want to be pushed to the limits you can't reach yourself, then give it try. If you want to be inspired and have fun whilst exercising, then BOXR's Small-group Personal Training is the way to go.
How can personal training help me?
Personal training can be hugely beneficial for everyone, but how it helps depends on who you are. If you're exercising regularly but not seeing the results, a personal training coach will help you progress with your exercises in the most effective way. Plus, they'll give you the motivation, support, and accountability to take you to new levels. If you're new to exercise, an important benefit of a personal trainer is that they'll make sure you learn exercises correctly and safely. If you've suffered an injury, a personal training program is an ideal way to help you rehabilitate, improve mobility and build your strength in the areas that need work.
Is personal training better than working out alone?
You might feel you can achieve your fitness goals on your own, but the main problem is that you're unique. When you exercise with a fitness professional, they'll create a safe program around your specific goals and fitness level, based on an initial assessment. Motivation is also an issue; your willpower just isn't enough. With our dedicated personal training coaches, you get an ally who drives you with encouragement and live feedback, monitoring your accountability and progress all the way.
Is personal training worth it?
Without a doubt. And not just by helping you get the physical results you want. Exercising regularly with the support of a professional will keep your mind positive and strong which, in turn, will make you feel happier and more confident. Plus, while you train with us, you're gaining invaluable exercise knowledge that you'll have for the rest of your life. 
How often will I get personal training?
At HoF, every training session or class you take is run by one of our expert personal trainers. And our Small-group Personal Training sessions are held on the hour, every hour, so you have the flexibility to work out when it suits you. Compare this to hiring a one-to-one personal trainer once a week, and you can see that our approach is the best way to build momentum and reach your goals.
Will I get nutritional advice as part of my personal training program?
Yes. You'll get a personal nutrition plan as part of your training program, and every gym membership includes access to a package of nutrition resources. As well as helping with weight loss, a healthy diet is a fundamental part of your fitness journey.